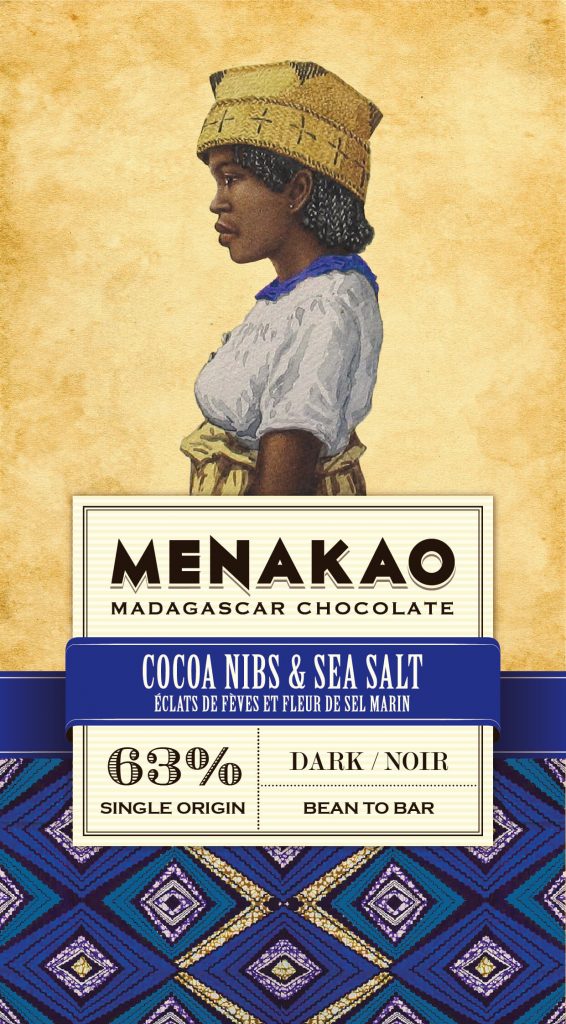 Dark chocolate 63% - nibs & Fleur de sel marin
The crunchiness of the nibs adds a rustic and robust touch and blends nicely with the red fruit notes of the chocolate. The hint of fleur de sel extends the experience, highlighting the subtle acidity of the cocoa beans.
Cocoa beans from Madagascar, cane sugar, pure cocoa butter, cocoa nibs, emulsifier: sunflower lecithin, sea salt flower.
Possible presence of nuts and milk proteins.
Portrait of a Tanala woman. The Tanalas (those who live in the forest) are native to the southeast of the island. They are reputed to have never pledged allegiance to kings/queens during the centuries when Madagascar was a kingdom.