The quality and traceability approach
We work permanently with 5 plantations to ensure the quality and traceability of each batch of cocoa received and processed in our chocolate factory. Thanks to our frequent visits to our partners, we are constantly informed about the quality of the beans, at each stage (at the time of harvesting, the different processes until sorting) and even the cleanliness of the trucks that transport them to our site.
A requirement for quality and traceability also applies to the choice of ingredients used in our recipes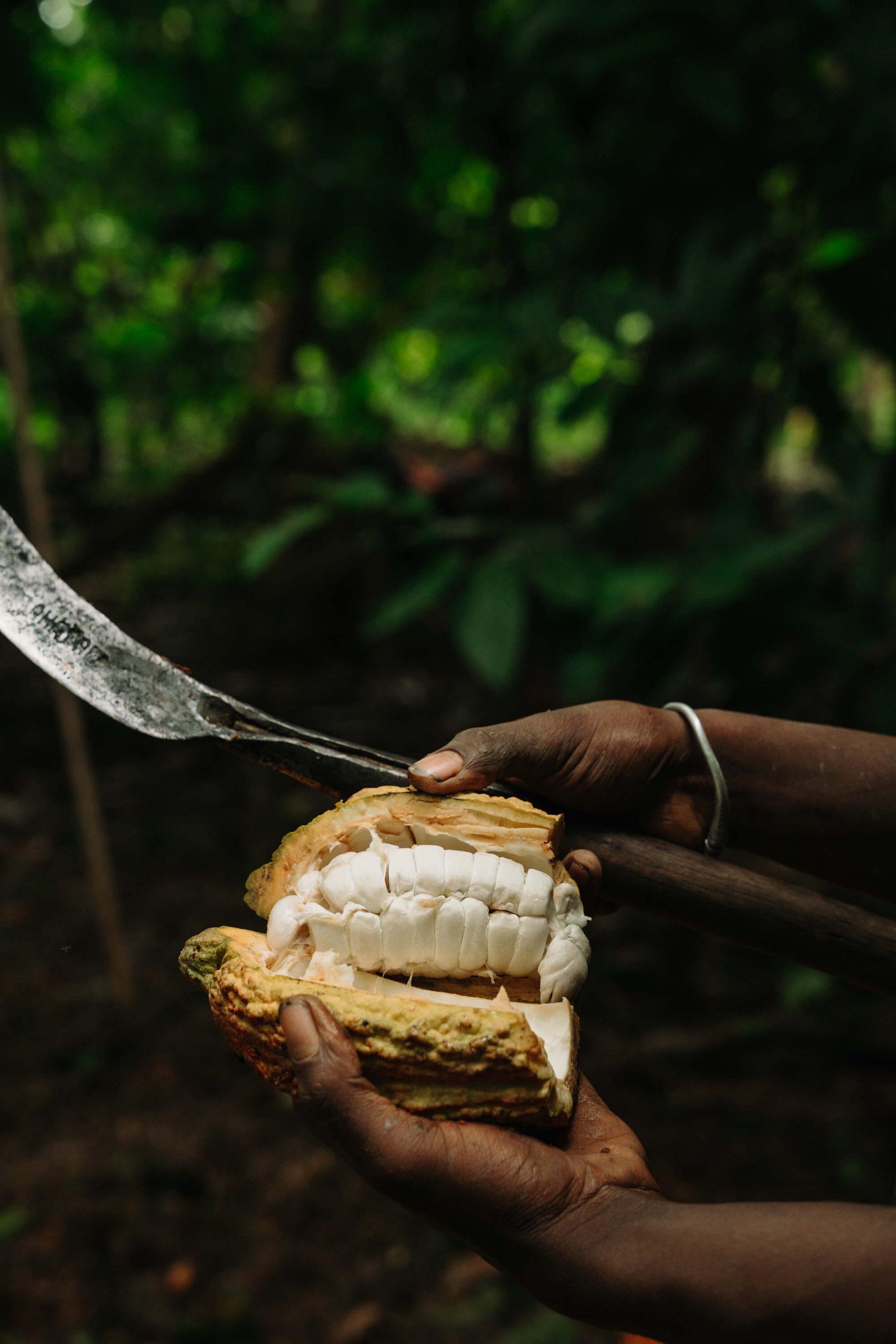 More than 100 people benefit directly from our partnerships. Cocoa provides rural communities with income and social status. It also contributes to containing migration to urban areas, with all the problems of unemployment and precarious quality of life that this entails.
Other local partners in raw materials that benefit from our activities are independent producers of cane sugar, natural vanilla, fleur de sel, coffee, cashew nuts, bird's tongue pepper, candied fruits...
The main beneficiaries of our approach are, quite naturally, our employees, most of whom have been loyal to the job since the creation of the chocolate factory in 2006. The latter has allowed us to hire staff in a secure work environment, paid well above the national salary scale.
In compliance with the country's social and labor standards, all our employees benefit from health care coverage, a transportation shuttle, a canteen and showers.
The environmental approach
We make sure that the plantations we work with do not use chemicals, fertilizers or pesticides, and one of them is certified organic by Ecocert. The majority of cocoa plantations in Madagascar respect the balance of biodiversity and tend towards organic farming.
Madagascar, sadly known for the massive deforestation that has ravaged a large part of its territory for about fifty years now, still manages to have the northern region preserved (and more particularly the Sambirano region) thanks to the cultivation of cocoa and related fruit plantations that provide fixed incomes to the populations.