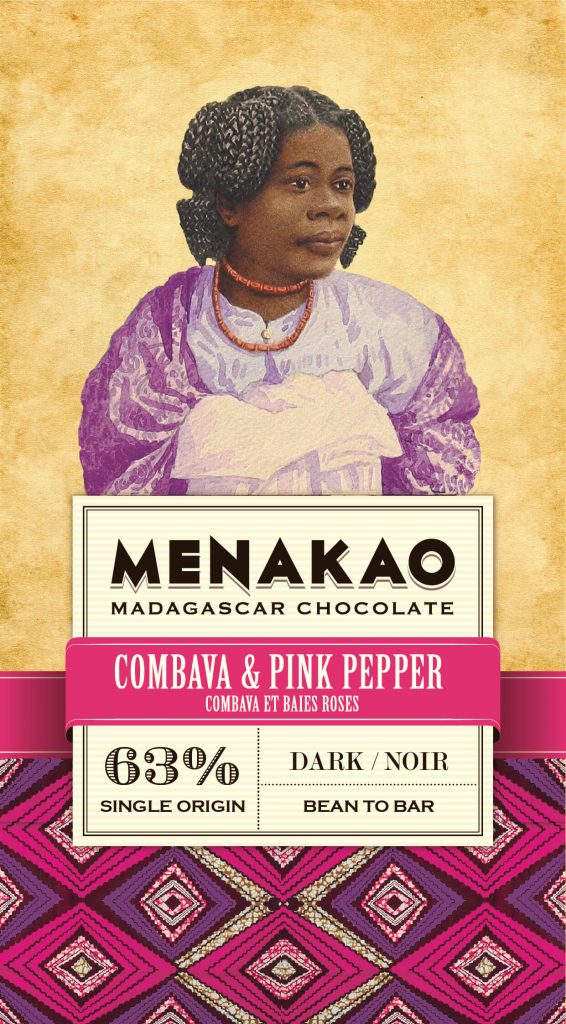 Dark Chocolate 63% - Combava & Pink Berries
The intensity of the pink berry combined with the lemony aromas of combava combine with the red fruit notes of chocolate for a refreshing effect.
Cocoa beans from Madagascar, cane sugar, pure cocoa butter, combava peel, emulsifier: sunflower lecithin, pink berries.
Possible presence of nuts and milk proteins.
Portrait of a Betsimisaraka woman ("The Inseparables"), living on the east coast of Madagascar, a region renowned for its tropical forests, its Pangalanes Canal and as a spice trading post.