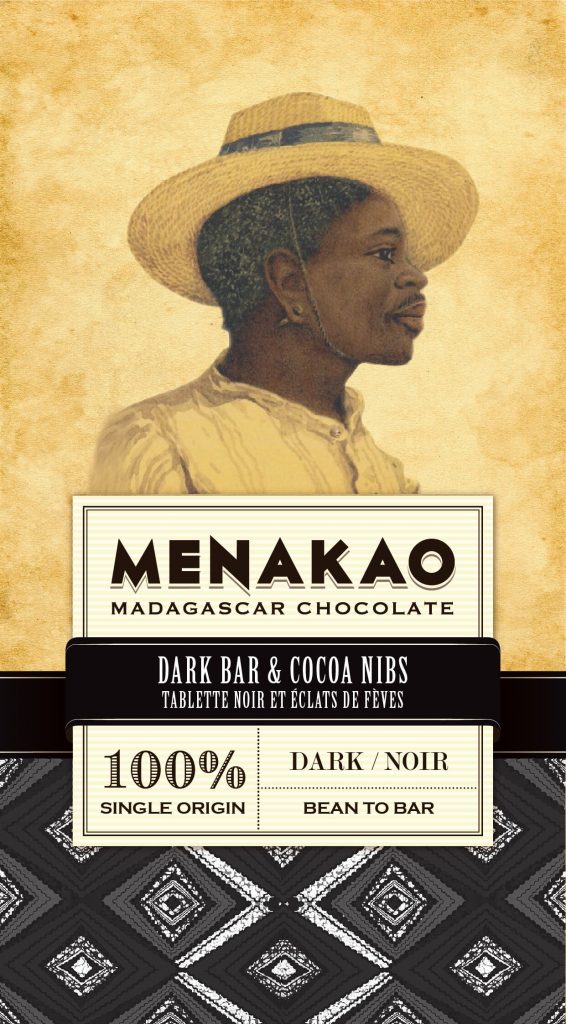 Dark chocolate 100% - nibs
A dark bar with deep cocoa notes, bold and restrained. The crunch of the nibs is added for an intense experience.
Madagascar cocoa beans, cocoa nibs.
Possible presence of nuts and milk proteins.
Portrait of a Bezanozano man The Bezanozanos ("Those with many little braids") come from the central-eastern coast. They are famous for having their fortified village on the mountain ridges and for their braided headdress.