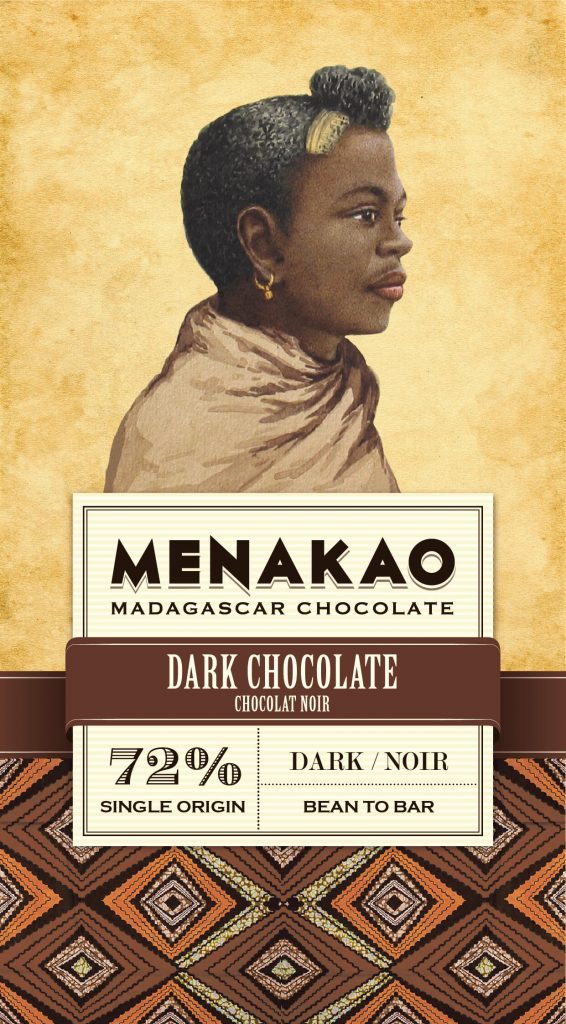 A dark chocolate sweetened just right, enough to reveal the deep cocoa aroma and red fruit notes. An intense and elegant chocolate with a nice tangy finish.
Cocoa beans from Madagascar, cane sugar, pure cocoa butter, emulsifier: sunflower lecithin.
Possible presence of nuts and milk proteins.
Portrait of a Mahafaly woman. They are known as "those who make people happy". They are famous for the tombs and totems - called "aloalo" - that they build to illustrate scenes from the lives of the deceased.