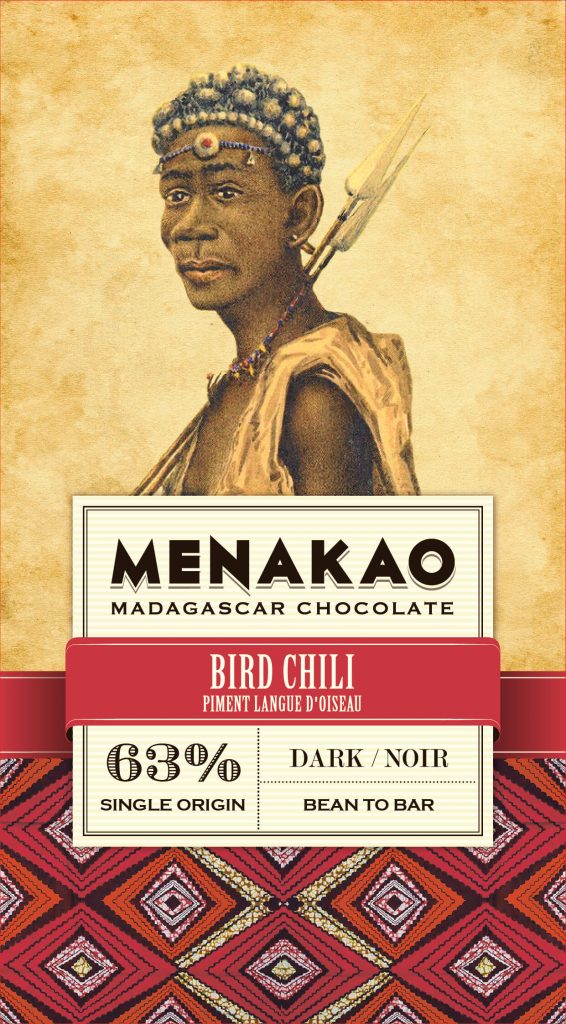 Dark chocolate 63% - Bird's tongue pepper
The power of the bird's tongue chili balanced by the red fruit notes of the chocolate will awaken your taste buds.
Madagascar cocoa beans, cane sugar, pure cocoa butter, emulsifier: sunflower lecithin, bird's tongue pepper.
Possible presence of nuts and milk proteins.
Portrait of a Bara man ("Semi-nomadic pastoralists"), living in the center-south of the island. Often armed with their spears, these people roam the great spaces at the head of huge herds of zebus, a symbol of wealth and pride. According to a secular tradition, the Bara dahalo are reputed to steal zebu to seduce and mark their bravery.