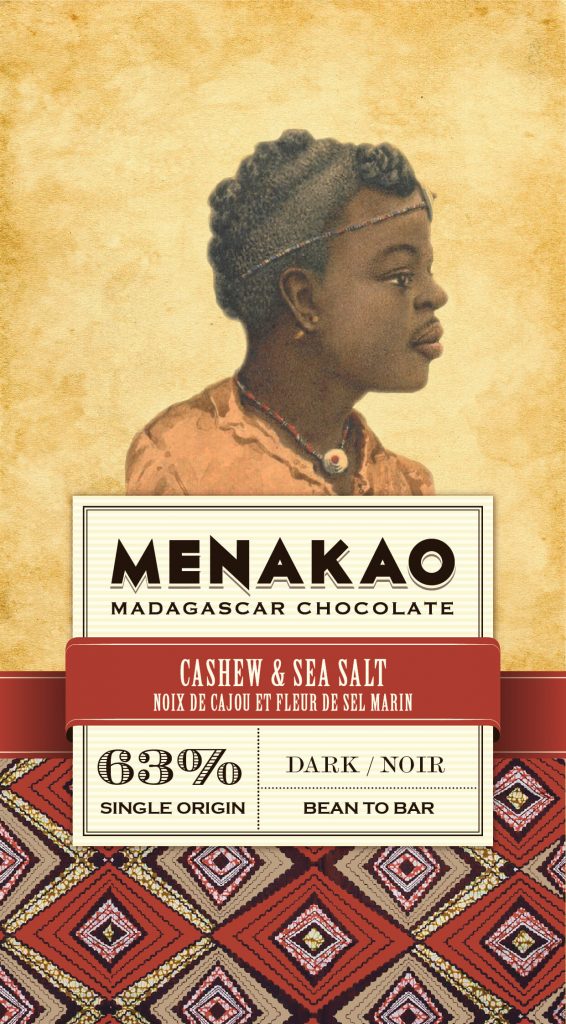 Dark chocolate 63% - Cashew nuts & sea salt flower
With its cashew and sea salt flavors, this deliciously intense chocolate bar will satisfy your sweet, salty and crunchy cravings in one remarkably delectable bite.
Madagascar cocoa beans, cane sugar, pure cocoa butter, cashew nuts, emulsifier: sunflower lecithin, sea salt flower.
Possible presence of nuts and milk proteins.
The portrait of the Antanosy man ("Those of the island") from the southeast of the Big Island. The Antanosy are renowned for their ancestor worship, for which they erect huge standing stones (Tsangambato). Like several ethnic groups in Madagascar, they master the art of breeding and hairdressing.