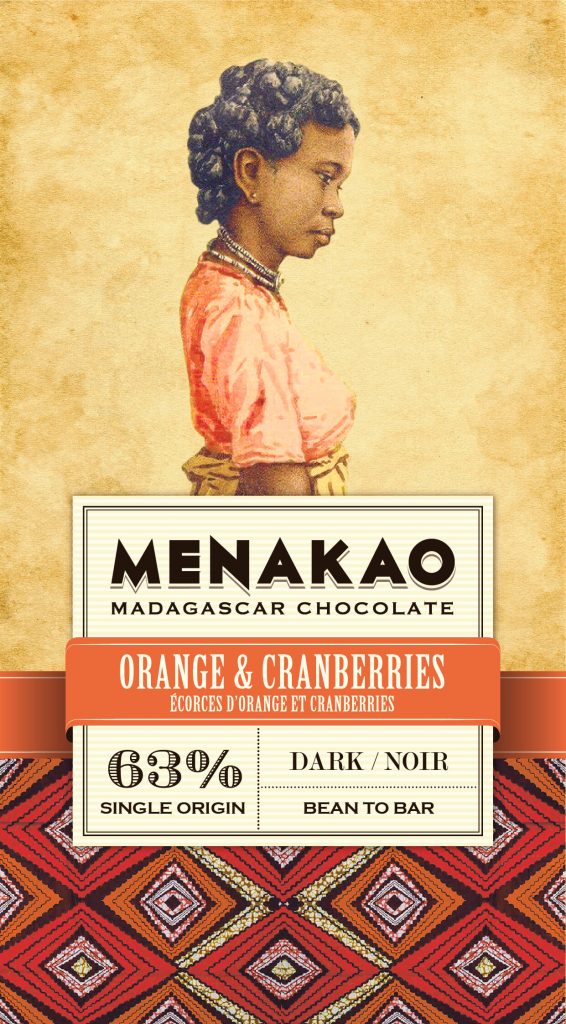 Dark chocolate 63% - Orange peel and Cranberries
When the sweet acidulous notes of orange and cranberries unite in the dark night of a 63% chocolate... Highly tasty connections.
Madagascar cocoa beans, cane sugar, pure cocoa butter, cranberries, orange peel, emulsifier: sunflower lecithin, orange essential oil.
Possible presence of nuts and milk proteins.
Portrait of an Antanosy woman "Those of the island", is the literal translation of the name of the ethnic group, living in the south-eastern region of the Big Island. Pirates and sailors left a deep mark on their history.