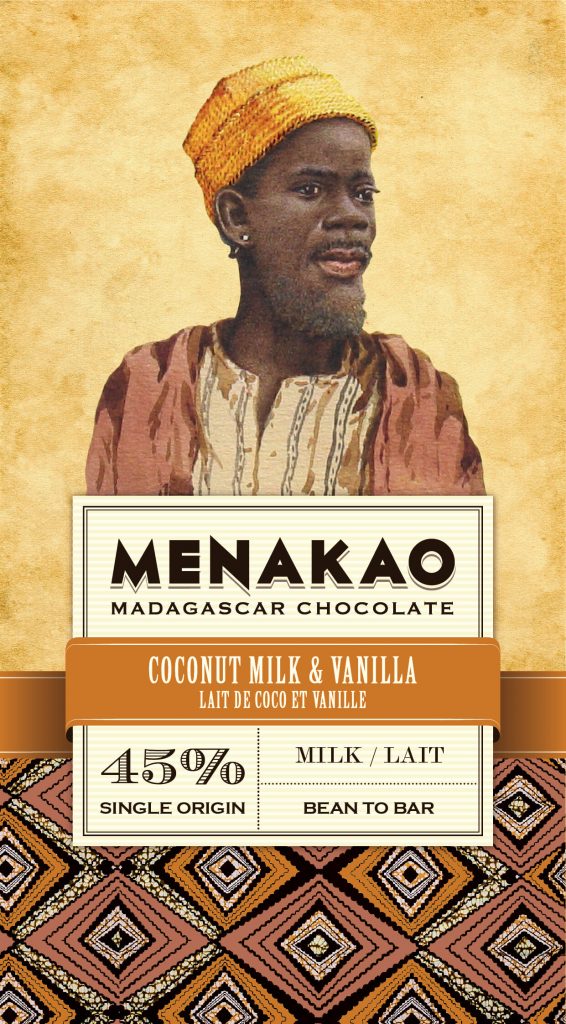 Milk chocolate 45% - Coconut milk and Madagascar vanilla
A creamy milk chocolate sublimely exotic with its notes of vanilla and coconut milk.
Cocoa beans from Madagascar, cane sugar, coconut milk powder, pure cocoa butter, whole milk powder, grated coconut, emulsifier: sunflower lecithin, sea salt flower, natural vanilla from Madagascar.
Possible presence of nuts and milk proteins.
Portrait of an Antaimoro man ("Those of the shores") living in the southeast of the island. This ethnic group was renowned for their Arabic writing, diplomacy, and knowledge of divination and astrology. In order to perpetuate their ancient tradition, they keep their stories, their magic formulas - for medical purposes - in a sacred book called "Sorabe".