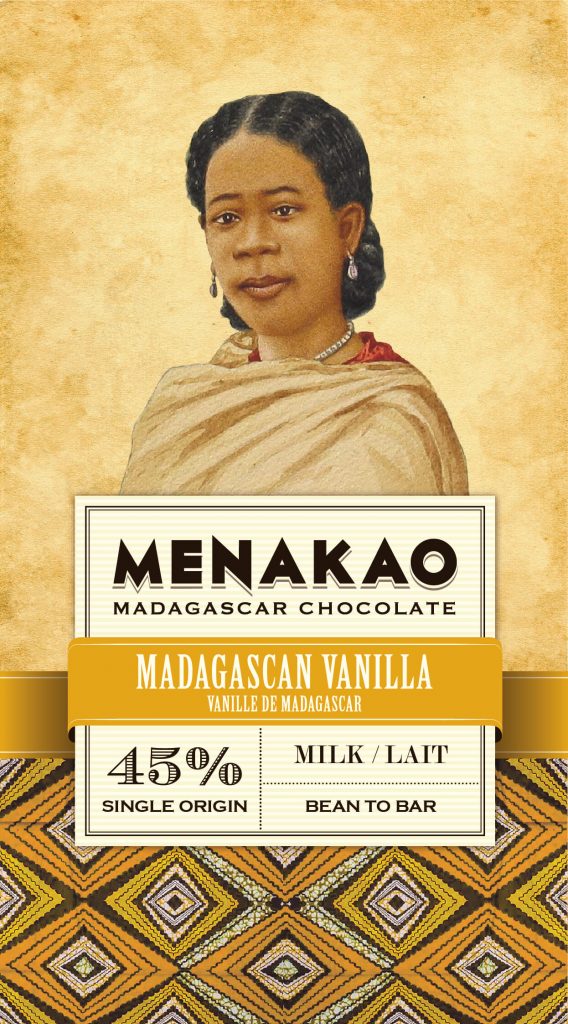 Milk chocolate 45% - Madagascar vanilla
An original and elegant milk chocolate, with notes of vanilla and butter reminiscent of caramel. Added to this are the fruity and acidulous aromas, characteristic of Madagascar cocoa beans.
Madagascar cocoa beans, cane sugar, whole milk powder, pure cocoa butter, emulsifier: sunflower lecithin, sea salt flower, natural vanilla from Madagascar.
Possible presence of nuts and milk proteins.
Portrait of a Hova ("commoner") woman, whose term refers to the largest subdivision of the Merina people of the central highlands, the region of Antananarivo, the capital of Madagascar. They belong mostly to the Austronesian ethnic group.