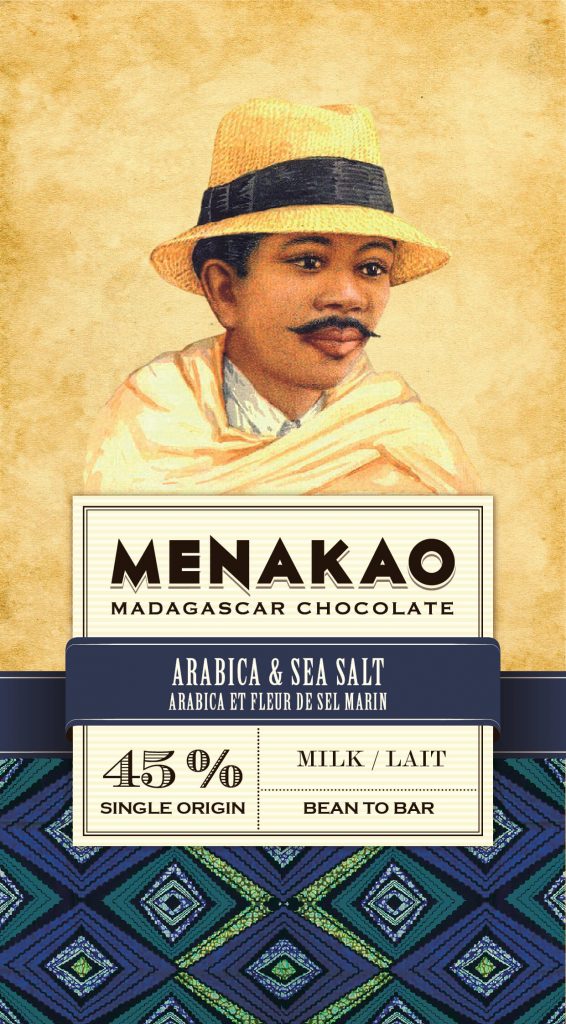 Milk Chocolate 45% - Arabica & Fleur de sel marin
The combination of pure Arabica coffee from the highlands of Madagascar and a hint of salt gives a powerful taste to this delicate and creamy milk chocolate.
Madagascar cocoa beans, cane sugar, whole milk powder, pure cocoa butter, arabica coffee, emulsifier: sunflower lecithin, sea salt flower.
Possible presence of nuts and milk proteins.
Portrait of a Merina man ("Those of the highlands") whose people are renowned for their respect and worship of ancestors such as the famous "Famadihana", a funeral ceremony celebrated from July to November in a festive atmosphere.